Back to Liberty City
Posted by Sean Stangland on Tue, 04/29/2008 - 18:34
The biggest blockbuster of the year is here, and it's only April 29.
"Grand Theft Auto IV," the new installment in Jack Thompson's favorite series of video games, is now wreaking havoc on America's PS3s and Xbox 360s. According to a Reuters story today, "GTA IV" is "expected to be the biggest entertainment event of the year," which must come as a shock to anyone named Spielberg, Lucas or Rowling. Industry watchers say the game could rack up $400 million in sales in the first week, which is way more money than Indiana Jones should expect to whip up this summer (well, in North America, anyways).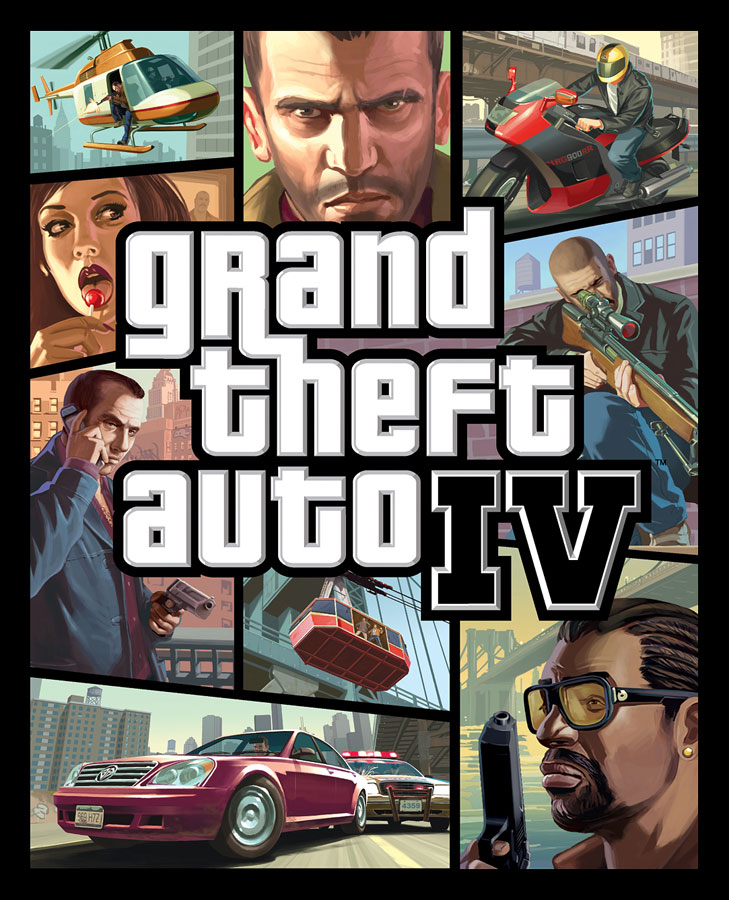 Good clean American fun, or the
apocalypse in a box?
The release will inevitably bring an uproar largely fabricated by the 24-hour news networks and conservative watchdog groups, which will inevitably lead to scores of gamers defending "GTA IV" as harmless fun. Then there will be politicians who want to impose further restrictions on selling video games, followed by industry bloggers and magazine editors crying foul.
I just don't know why all of these people can't just grow up.
Those who attack video games because they are harmful to our children need to realize games are not exclusively for children. (In fact, such people need to learn there are lots of things that aren't exclusively for children.) Those who say a game in which you can kill anyone on the screen -- including the hooker your avatar just had sex with -- is simply "harmless fun" need a bit of a reality check.
But most of all, the video game industry needs to stop collectively acting like a baby if it ever wants its products to be taken seriously. Filmmakers have flourished under an admittedly flawed ratings system for years; if a theater must require a parent to accompany a child to a movie where gangsters graphically kill each other, shouldn't video game retailers follow suit with "GTA IV"? What good is a ratings system if there are no enforcements in place?
We can debate until we're blue in the face over whether "GTA IV" is popular because of its graphic violence or because of its innovative game play (or both), but we can all agree that a 9-year-old shouldn't be playing it. Right?
Unfortunately, I won't be playing "GTA IV" anytime soon; I have not graduated past the PS2 and the Wii. (But I can drive a mean "Mario Kart," lemme tell ya.) Have any of you played it yet, and have any of you bought it for a child or relative under 18?
Comments ()
We are now using Facebook comments to offer a more inclusive, social and constructive discussion.
Guidelines:
Keep it civil and on topic; no profanity, vulgarity, slurs or personal attacks. People who harass others or joke about tragedies will be blocked. If a comment violates these standards or our or
terms of service
, click the X in the upper right corner of the comment box. To find our more, read our
FAQ
.